About Us
About Us
Founded in 1937 in Eggstatt Germany, Knott has developed into a world wide
leader in high quality customer engineered solutions. In 1987 Knott Brake
Company was founded in the United States to bring the same customer focused
strategy to the US market.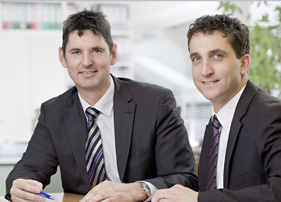 Our History
Knott Brake Company was founded in 1987 by past CEO, Hans Kott. Hans worked from his home selling while product was supplied by the German parent company and warehoused in Lodi, Ohio. Very quickly Hans realized that to grow the business he would need to start manufacturing product in Ohio. In 1989 Hans rented a 10,000 square foot space. He started bringing components from overseas performing final assembly, introducing flexibility into the delivery of goods.
By 1991 the business had grown to six full time employees. The next stage of business development focused on manufacturing complete brake assemblies. To accomplish this, CNC machines were purchased. In 1992 friction bonding was added, then in 1995 welding processes were added introducing more US content into the German engineered product. Knott Brake Company now had 30 full time employees
In 2002 a new facility pictured here was built in Lodi, Oh. At the same time Knott Brake Company was in process of purchasing Thomas Mfg a company well known for its Brake Band and molded friction products in the lawn and garden industry. Today Knott employs 65 people in many different job functions.