Wedge, Mechanical & Hydraulic Drum Brakes
Drum brakes use pads, also known as "shoes" press outward against a rotating cylinder and uses friction to stop. Knott Brake offers a wide range of Drum Brakes. Excellent in applications where brake fade is not a primary concern. Our extensive experience in a mechanical brake, wedge brake, or hydraulic drum brake solution makes our brake designs efficient yet affordable. With a product range from 115mm to 500mm, we offer inexpensive mechanical brakes to powerful hydraulic brakes. Our custom brake solutions will be a perfect braking solution for your off-road vehicle. We are confident that we will be able to offer braking solutions to fit your needs.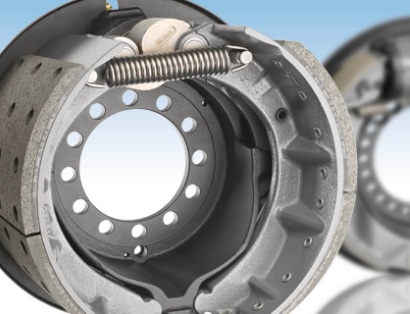 CUSTOM BRAKE SOLUTIONS
---
Knott has a complete line of hydraulic drum brakes readily available. We offer brakes suitable for lawn and garden application to large earth moving or construction equipment. Hydraulic drum brakes combine the efficiency of drum brakes with the flexibility of a hydraulic actuation system, meaning that they are an excellent solution to any number of braking requirements.
Depending on your application, Knott Brake offers both hydraulic servo brakes and simplex hydraulics with custom brake torque up to 25,000Nm. Hydraulic drum brakes are an efficient braking solution if brake pad wear is not your primary concern. Contact our sales team to find out how Knott Brake Company can help you with a hydraulic drum brake solutions.
Contact Us Today
Contact our specialists to find the best drum brakes for your brake system needs.