Explore Custom Brake Discs & Mechanical Brakes
Knott Brake offers a wide range of disc brake styles and sizes. We have a full inventory of custom brake solutions. Whether it be a mechanical disc brake, a hydraulic disc brake or our wet disc brake solutions. Our custom brakes span from small mechanical calipers for lawn garden and other light duty applications to large hydraulic disc brakes suitable for construction or agricultural vehicles. Also, our wet disc brakes are useful wherever contaminants and service life are issues.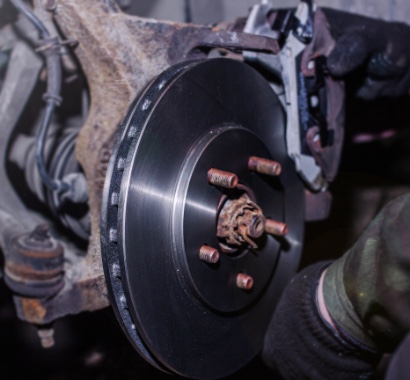 ---
Air Disc Brakes (also referred to as ADB) are widely used if not the standard type of brake on commercial over-the-road heavy duty, long haul vehicle applications, but are also gaining prominence in the heavy duty off-highway and specialty vehicle markets. The brakes are designed to be floating calipers actuated using a pneumatically controlled air chamber. The air chamber can feature a service or parking brake only feature, or both. The Knott Brake Company features two sizes of Air Disc Brakes (ADBs), the PGS15 and PGS22.
Contact Us Today
Contact our specialists to find the best disc brakes for your brake system needs.