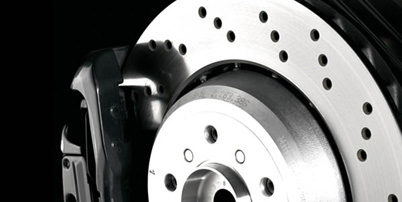 Knott Brake offers a wide range of disc brake styles and sizes. We have a full inventory of custom brake solutions. Whether it be a mechanical disc brake, a hydraulic disc brake or our wet disc brake solutions. Our custom brakes span from small mechanical calipers for lawn garden and other light duty applications to large hydraulic disc brakes suitable for construction or agricultural vehicles. Also, our wet disc brakes are useful wherever contaminants and service life are issues.
SAHR Disc Brakes
Custom SAHR Disc Brakes
The hydraulically released disc brake or SAHR disc brake has a brake release actuator which releases the brake against the application force by an automated spring. The SAHR disc brakes bring drivers the convenience of mechanical parking and fail-safe braking, combined with the power of a hydraulic system to release the brake. Static peripheral forces from 1900 to 33000N. The disc diameters from 250 to 600mm and about 12.7 to 38mm thick. This
disc brake
has a manual override that allows towing or assisted vehicle transport when the charge pump pressure is released or not present.
Hydraulic Disc Brakes
Custom Hydraulic Disc Brakes
Knott Brake offers hydraulic
disc brakes
that feature a closed system of reservoirs that hold hydraulic fluid and operate the brakes. These hydraulic calipers range anywhere from 2 to 6 pistons. These are available in either fixed or floating configurations. A plunger pushes the fluid through the hoses when the lever is activated. This, in turn, enters the caliper which pushes the brake pads onto the rotor, gripping it, stopping the wheel.
Mechanical Disc Brakes
Custom Disc Brakes
Mechanical disc brakes operate by applying hydraulic, air, spring applied cylinders, or with Bowden cables working in tandem with a lever. The disc diameters range from 150 to 1000 mm and 10 to 22 mm thick.